Chincoteague Colors Tides Gradient
$32.00
Softness, ease of forming stitches, and beautiful results are what we were looking for when searching for a yarn to dye in our gradient colorways. We are so happy to have found this lovely merino/cashmere blend yarn.
We dyed it so that it is one continuous length of 475 yards with no breaks in the yarn, no knots. When planning your project, it helps to know that each color change is approximately 100 yards.
The gradient "cake" is finished so that you can start your project from either the dark or lighter end.
These gradients differ from our other collections in that each one is not named, but comes with a number and is unique.
Fiber content is: 80% merino wool, 10% cashmere, 10% nylon.
Yardage: 475yds/3.5 oz skein.
Gauge is: 7-8sts/in on size 0-3 needles.
Machine washable.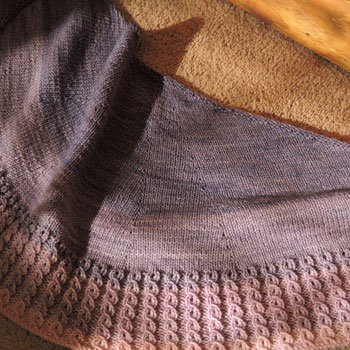 The Yolo is a lovely small shawl made with gradient yarn.