We had a wonderful group of ladies attending the KnitXperience 2010. They knitted cabled bookmarks as their intro to cabling and then launched into a reversible cabled scarf. All was fun, a little challenging, and the location was lovely. Check out the photos below.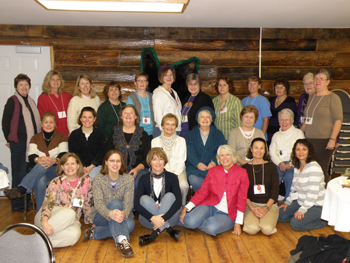 Our group.
Just some of the lovely scarves and bookmarks created.
As always, the mountains did not disappoint us with their beauty.
To view all the photos from the weekend go the KnitXperience 2010. Mark your calendar for next year's event, KnitXperience 2011, Nov. 11-13, and plan to join us.