We have fallen behind in the blog because it has been incredibly busy here. First the Quilt Show in Hampton, then Knit Lite in March, Margaret Fisher in March, SoXperience in April just a couple weeks ahead of the MD Sheep & Wool Show. Lets catch up in these next posts.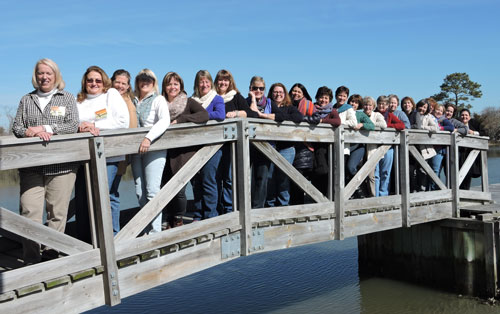 This is the group from Knit Lite. We studied the Slick Slip Stitch over the weekend with lots of models and patterns supplied for trying it out in the afternoon.
What was also incredibly neat was the sharing of projects on-going and finished. A wealth of inspiration for all of us.