Carole brought her swirl shawls she completed recently into the shop and they are so excellent I wanted to share her accomplishments. Keep in mind that each is knitted with a single colorway of Melody yarn.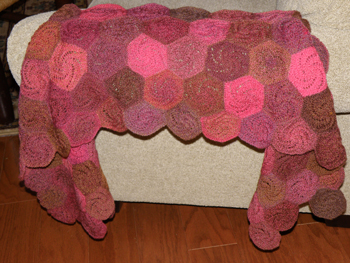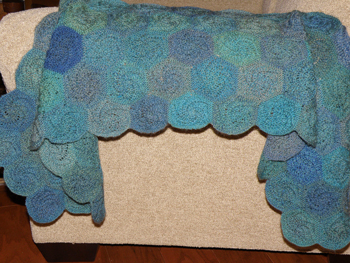 Carole changed the ends on the shawl:
Very attractive finish to the shawl. Love these shawls!