KnitXperience 2008 is over, so much fun, so many techniques learned!
Thanks Melissa for our intros to lace and aran knitting.
And look at all the friends we made!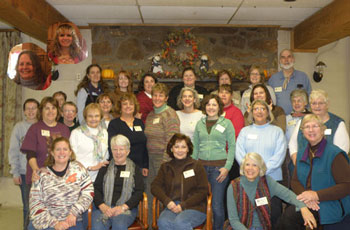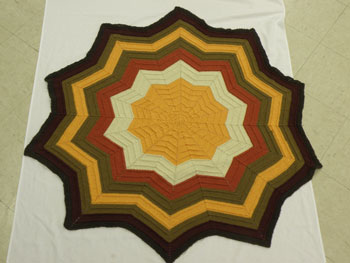 And the continuing saga of the star afghan that Melissa Abbott was making. Did she finish, did she finish before leaving? Look-a-here! And kudos to all who helped unravel the final yards of the ball. Won't that college freshman be wowed by this!
Mark your calendars!
KnitXperience 2009 dates:
November 13-15th.